Welcome To Our World!
Hollywoodbets is a sports and entertainment betting operator that was born and bred on the sunny coast of Durban, South Africa. Whether you're in one of our upmarket retail branches or online, our clients can conveniently place bets in style anytime, anywhere.
Our Hollywoodbets Family has grown to more than 6000 Team Members with our Purple presence extending beyond local borders. We're talking the United Kingdom, Ireland, Mozambique and Kenya, with more expansion into other African territories underway. We offer a wide range of betting options that include exciting products with a quick turn-around, as well as betting on all major sports.
We have partnered with local and international powerhouses. Joining our winning Team means being associated with sporting stars like the Hollywoodbets Dolphins and Cell C Sharks, as well as taking pride in being part of a company that has naming rights to the Hollywoodbets Kingsmead cricket stadium, Hollywoodbets Kings Park rugby stadium, and racecourses such as Hollywoodbets Greyville, Hollywoodbets Scottsville, Hollywoodbets Kenilworth and Hollywoodbets Durbanville.
We have taken our passion for football to the next level through our sponsorship of the Hollywoodbets Super League, South Africa's premier women's football league. We are also the official South African betting partner for LaLiga and a principle partner for UK's Premier League club, Brentford FC. Becoming the first South African betting operator to appear on the front of a Premier League jersey was a dream come true – and there's much more in store.
Our success is built on the Hollywood Values of Service Excellence, Commitment, Integrity, Innovation, Enthusiasm, Accountability and Ubuntu. Hollywoodbets has always had the needs of the community at heart and through the Hollywood Foundation, we have executed many initiatives to help local communities, assist with bridging the gaps found in sports within our country, and continue our mission to bring HOPE.
There are countless opportunities available within our Purple Team. With hard work, a great attitude and determination, there's nothing you can't achieve! We have an accredited in-house training and development company dedicated to helping Team Members take on more leadership roles – because as a part of the Hollywood Group you can realise all your career goals.
At Hollywoodbets, we are all about making the impossible, possible. If you have a 'can do' attitude, then you'll fit right into the Hollywood Family!
So, are you ready to level up, learn, and perform at your best?
Rewards trips and other travel opportunities: with major annual destinations being Vegas and Dubai
Provident fund: The provident fund package is inclusive of both retirement and funeral benefits
Annual events Team Members enjoy are the Comrades, pre-July party, branch events and year-end functions
Annual leave entitlement increases linked to a Team Member's length of service
Rewarding Team Members with ad hoc discretionary bonuses during the year
Bursary and Learnership Programmes to invest in Team growth and development
What Our People Say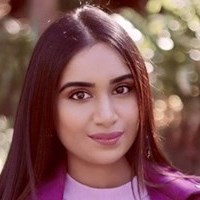 Genelle Semathree
Paid Specialist
"Being a part of a company that believes in upskilling and providing developmental opportunities has been rewarding to my career growth. I enjoy being in a role that allows me to do what I'm most passionate about, lead gen! I'm constantly inspired by our Purple Team to always reach for the stars."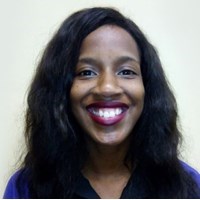 Nokuthula Nyongwana
KZN Area Manager
"I enjoy working for Hollywoodbets, as every day is different and exciting. We learn new things every day and new ways to do things. I enjoy interacting with our customers and making sure that every customer leaves our shops with a smile. Being in Retail has assisted me to grow my leadership skills."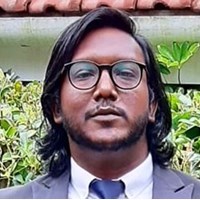 Matthew George
Retail Operations Partner (Junior)
"Being part of an Operations Team that is evolving and innovative with future goals has been the most rewarding and motivating experience. Getting involved in the creation and development of stores, new products and business strategies has allowed to me to develop rapidly and further develop the team. Hollywoodbets is truly the land of opportunity. #Goals #Opportunities #Development"